Window Tinting in Marietta
Marietta Vehicle Window Tinting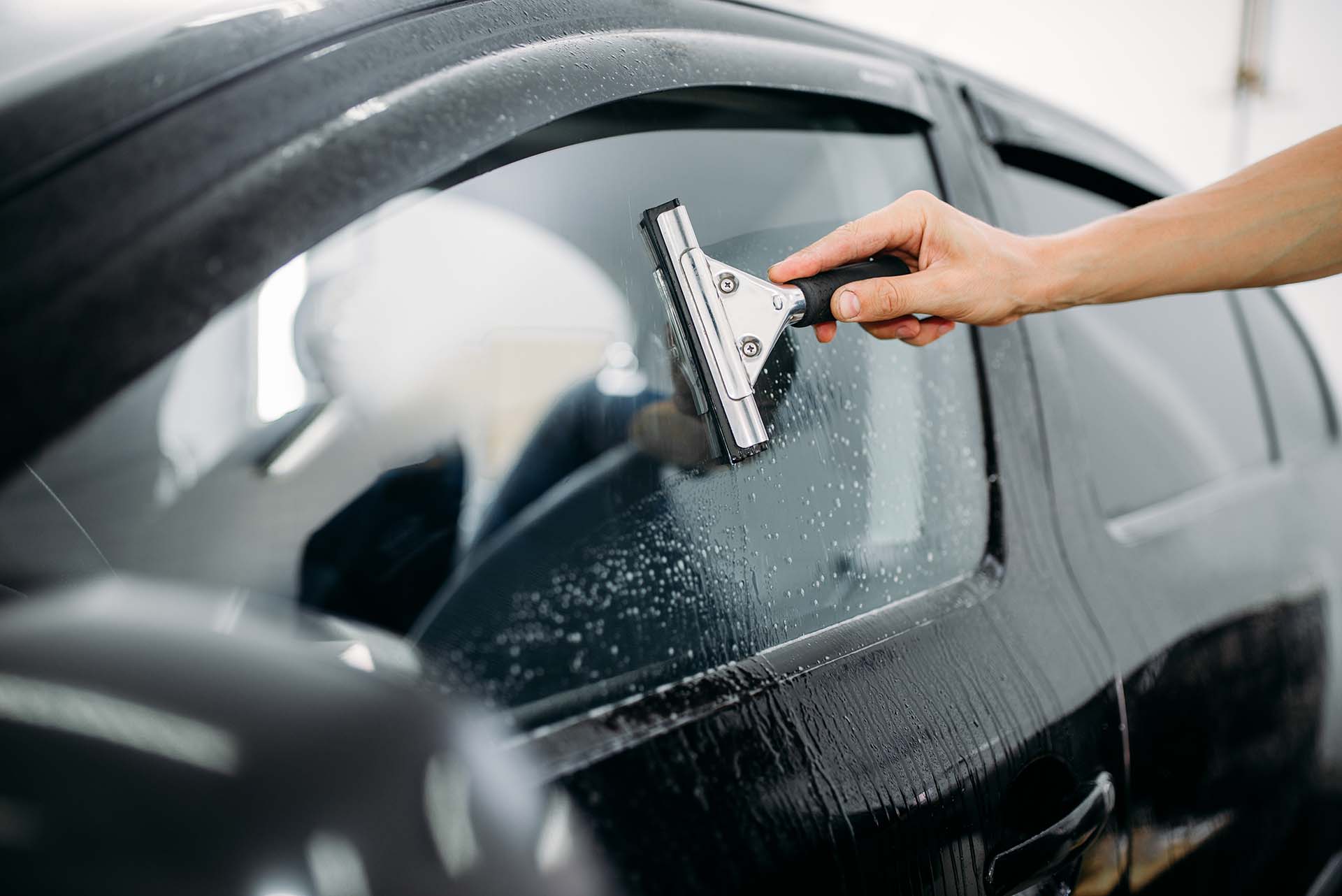 Best Tint Shop In Marietta
We'd like to provide some essential information about window tinting and the different types of window film before you make that important decision of who you'll trust for your vehicle's window tinting. Below we explore the details of different window tint options, so that you can generate some ideas of the service you would like!
Dyed Window Tint
This is a film that is good for people on a budget. It does give you some sun protection, but not as much as other films. It fades easier, and you'll have to change it over time.
Metalized Window Tint
Similar to dyed film, this film uses metallic particles to block sunlight instead of dye which gives it a shiny appearance, provides better sun protection and even a degree of shatter-resistance. Unfortunately, the metalized particles can interfere with your radio or other electronic equipment in your vehicle.
Carbon Window Tint
This is a great-looking film with a matte finish that enhances the appearance of any vehicle. Plus, its carbon particles provide heat rejection of around 40% to keep your car feel cooler than dyed or metalized film. Best of all, it helps protect the interior of your car for longer with its 99% UV protection.
Ceramic Window Tint
If you're looking for high quality and the best protection for your vehicle, ceramic window tint is your choice. It can block from 50% to 80% of the sun's heat  and offers 99% protection from harmful UV rays.
At Xtreme Customs Wraps & Tints, we offer high-quality carbon and ceramic window films that come with a lifetime warranty, offers 99% UV protection, and are available in tint percentages from 5% to 70%.
For your personalized consultation, call Xtreme Customs Wraps & Tints in Marietta today at 470-418-5729.