Car Wrap Cost Factors
How much does it cost to wrap a car? What factors into the cost? Please review some costs associated with your wrapping service and detail some cost factors. Of course, the experts at Xtreme Customs Wraps & Tints want to provide you with a luxury service, at an affordable price. That is why we now offer multiple financing options that you can get preapproved for!
Wrapping a car, although seemingly simple, is a complex process requiring the expertise of the professionals at Xtreme Customs Wraps & Tints. It is important for us to do our due diligence to give you accurate quotes. As such, some pertinent questions during our discussion with you may include:
Which parts of the car are being wrapped?The material cost factor is manipulated by how much of the car you want wrapped. If you want the entire vehicle wrapped for commercial branding, that may cost more in material than just a hood or bumper wrap. Different needs in the quantity of material will factor into the overall price.
Have you considered the vinyl hue you want?There are different finishes of vinyl hues. The standard are finishes such as satin, matte, and gloss.
What's the vehicle's make and model? Vehicles have a wide range of designs. As a result, the time required to wrap the vehicle is different as well. As the complexity of a vehicle increases, so does the cost, due to the amount of labor time.
Are there any aftermarket kits on the car's body?Aftermarket body kits increase the complexity of the wrap. As discussed above, this can influence the cost.
Cost Of Car Wraps in Marietta
As you can see, most costs associated with having your car professionally wrapped is a result of the labor needed. For example, although a Tesla is a luxury vehicle, it is stunningly simple to wrap, because it has a flat, smooth exterior. If you include more features, such as wheel wrapping and specialty or branded vinyl, the price increases.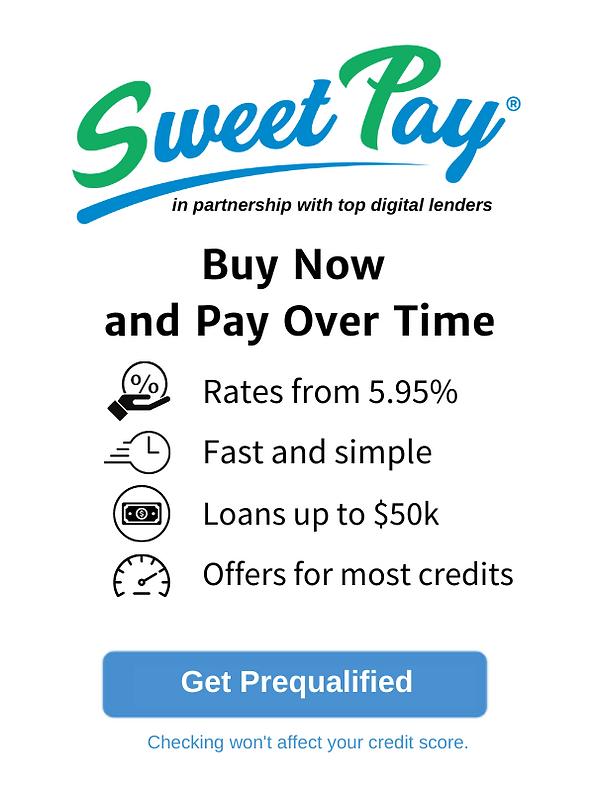 Introducing a sweet way to pay! We are proud to announce we have partnered with sweet pay to help you get personal loans and finance the Customization that you've always wanted for your car.